10/28 Octoberfest pics
Welcome! the imformation below is what I find through internet sites,emails,flyers,word of mouth,calendars,etc. and not always complete.check back often it's always changing.
pure-gas.org website for non-ethanol gas stations
Check out this website HuntsvilleCarScene,com great place to find what is happening in north Alabama and southern Tennessee
High Octane Radio on WRFN 98.9 FM

www.radiofreenashville.org

10pm-12am every tuesday night with Al The Car Nut hot rods,muscle cars,racing etc. with special guests weekly.to call in 615-662-8229.if unable to hear station on radio call 615-593-3494 to listen over the phone.
Dry Wash Dealer in the area:Walt Lenard "Waterless Wally" 615-426-0866 0r 615-530-3422
From Stacey David and Gears TV they are creating a data base of anything with a motor(hot rod,truck, antique motorcycle etc) 1910's to new from Tennessee and surrounding states for eye candy on the show or be available for movie sets as needed,send name,address,phone number and 1 good picture of your ride to

sherik@rattletrapproductions.com
2014 Cruise-ins
Cruise-in every Thursday nite 5pm-9pm starting April 10th at the Coaches Bar and Grill off exit 232 on I-40 (HWY 109 EXIT B) across the street from Sonic and behind Mapco 50/50,door prizes,corn hole for cash,spin the wheel,plinko,music,great food
Starting April 12th Mount Juliet Cruise-in at the Chik-a-fila in Providence MarketPlace Mount Juliet,TN ,April 4pm-8pm,May-Sept 5pm-9pm,Oct 4pm-8pm,classic 50-80 music,kids games 615-773-7747
Cruise-in at the Backyard Burger in Franklin,TN off exit 65 on I-65 every Sat nite 4pm-8pm runs thru Oct
2nd Sunday: Cruise-In hosted by Last Century Hot Rodz & Haulers located at 1960 Madison Street, Clarksville, TN. Beachaven Corner Shopping Center Old Blockbuster parking lot in front of Jersey Mike's. For more info, contact Mitch Kelly (931) 249-1057 Time: 5pm til last one leaves. - October 12th - November 9th.

1st Saturday: Starting in April. Sunset Cruisers presents a cruise in downtown Owensboro. Entrance at 3rd and Allen Streets. Gates open at 4pm. Music, door prizes, 50/50 drawing, Contact Steve 270-313-6136 or Aaron 270-313-0070 or email

sunset_cruisers@aol.com
Cruise-in starting May 7th at the Elks Lodge in Franklin,TN every 1st and 3rd Wed night,live entertainment,food specials those nights
NEW" Cruise In - White House,TN every Monday evening from 6pm till 9pm at Colorado Grill, 2747 Hwy 31W. Open event to all makes models, bikes so bring what you got and come on out!weather permitting
Cruise-in Starting April 5th at Sears Auto Center at Bellevue Center Mall off HWY 70S and Sawyer Brown Road 4pm-till,cruise-in at the parking lot directly in front of Sears Auto Center(open till 7pm)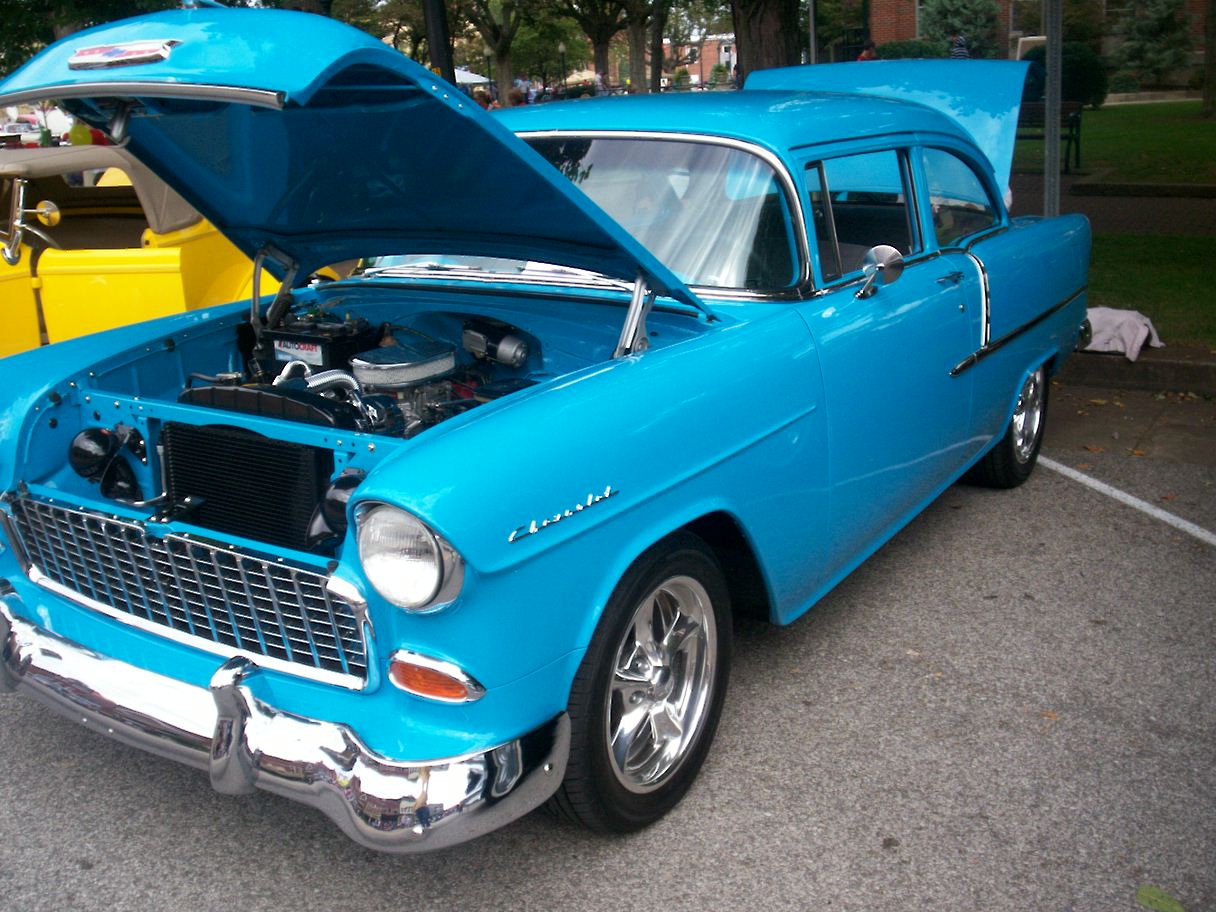 Cruise-in Every Tuesday: "NEW" at the Skyline Market 7263 Whites Creek Pike
Joelton, TN. Exit 35 off I-24 across from the Exxon Station. Times: 5pm -
9pm. Door prizes and music. Contact number 615-678-5350

Cruise-in every Sat Night 6pm-9pm at the Sonic on 5210 Murfreesboro Rd in LaVergne,TN DRINK/FOOD SPECIALS ALL NITE
Cruise-in every 1st and 3rd wed nites at the Elks Lodge on 485 Oak Meadow Dr in Franklin,TN 4pm-till dusk,evry cruise will have a new complete meal for $7 615-818-9052
Cruise-in Every Other Sunday starting April 6th at Marathon Village 1200 block Clinton St 11am-4pm weather permitting 615-945-5956
Starting March 1st Cars and Coffee is every Sat. from 8-11am at the Carmike Cinemas Parking lot in Cool Springs, TN. The first Sat. of the month is "exotic" C&C.

Description

Time: 8-10:30
Place: OUR NEW LOCATION - 633 Frazier Drive, Franklin. (the Carmike Thoroughbred 20 Theater parking lot closest to McDonald's) More room to add participants. It is also only about ¼ mile from the old Carrabba's Restaurant location.

Refreshment opportunities: McDonalds is a few hundred yards from event or the old Starbucks is across Cool Springs Blvd. (1/4 mile)

1st Saturday: Starting April 5th: Stuffy's Frosty Jug on Academy St in Dickson in the parking lot of the middle school. Big parking lot and excellent food!
3rd Saturday: OL Boys Toys Car Club Cruise Nights starting April thru
September across from Sonic Drive-in in Russell Springs, KY. Registration
1:00pm - 3:00pm Trophies presented at 4:00pm. Trophies (sponsored by Don
Franklin) will be given to the TOP 5 entries plus the Don Franklin Memorial
Trophy. Club Trophy (sponsored by Highway 80 Auto Accessories) will be given
to the best overall. For more info contact Billy Lawson 270.866.6322 or
visit www.olboystoys.com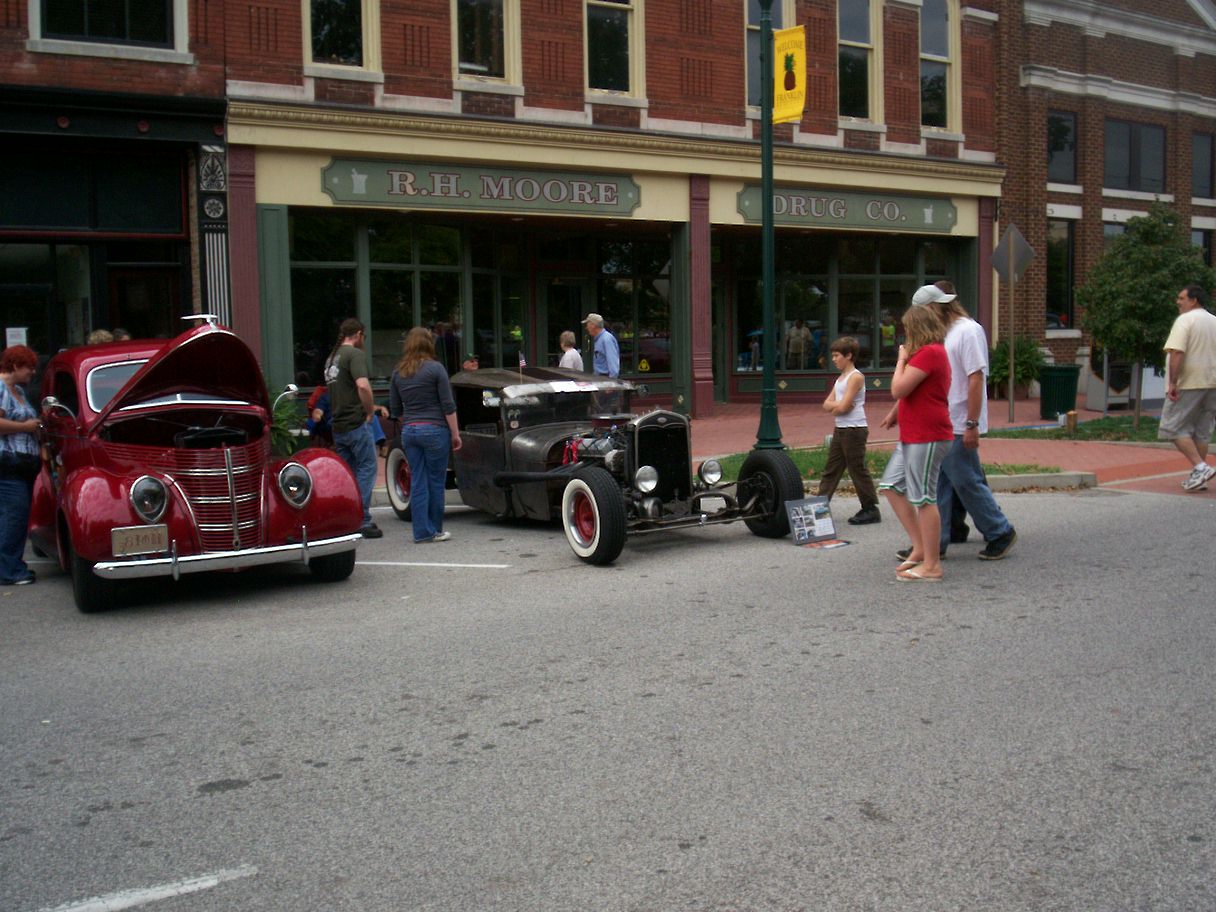 4th Saturday: Woodbury, TN. April thru October. Times: 3:00pm - 7:30pm. All cars, trucks, motorcycles welcome. Awards, door prizes, 50/50 drawing, trivia contests. Contact: John Barker 615-542-4065
1st Friday: O'Reilly's Auto Parts Cruise Night in Clarksville, TN located on 1029 South Riverside Drive. Times: 5:00pm - 9:00pm. More info to follow.
Every Friday: Hendersonville Cruise In. Starting April 18, 2014. In April, we will start our 9th year, the biggest weekly free event in Sumner County. Free ice tea from Zaxby's, free peanuts from Texas Roadhouse and free sandwiches from Jimmy Johns. For more info contact lyle.x@att.net
Cruise -in every Saturday nite in Goodlettsville at the Publics Shopping Center
4th Saturday: Woodbury, TN. April thru October. Times: 3:00pm - 7:30pm. All cars, trucks, motorcycles welcome. Awards, door prizes, 50/50 drawing, trivia contests. Contact: John Barker 615-542-4065
Cruise-in every Thursday starting at 6pm- gathering on the square in Franklin,KY
3rd Friday: Cruise'n N Groove'n, Pleasant View, TN......Located between Nashville and Clarksville, EXIT 24 off I-24. On the 3rd Friday of each month the Town of Pleasant View comes alive on Main Street with food, beverages, live music, local merchants, hundreds of local spectators and up to 200 classic cars and motorcycles. Come join in the FUN in 2014. April thru October....Times: 5:00pm - 9:00pm.... Contact info: 615.746.0600
The 109 Cruisers meet every sunday morning at 7 am at Gallitin,TN.
Somerset Kentucky Cruise-in
Oct 24-25 tri-five chevys hot rods